SQUIRREL addresses a wide range of use cases across retail, manufacturing, supply chain, logistics, healthcare, and specialty consumer goods industry. It is capable of serving highly distributed businesses operating a variety of products across diverse markets. SQUIRREL is a SaaS platform that easily integrates into existing data sources and sensory equipment. The platform can self-manage, or you can consume as a managed SaaS.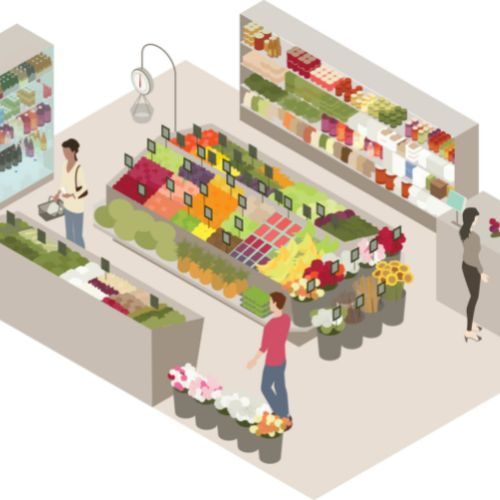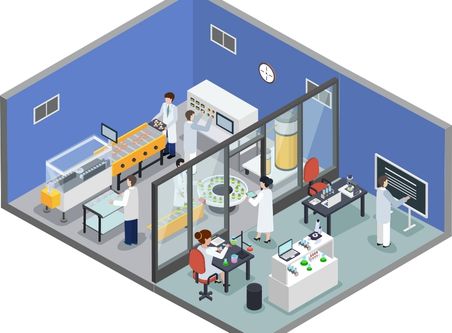 The computer vision system is a combined power of the human eye, that is, the camera and the processing power of the computer, to automate many stages of manufacturing for higher efficiency, consistency, and productivity. This not only helps in speeding the process but reduces labor costs.
Inspection & Quality Control – Computer vision can provide a scalable method to implement automated visual inspection and quality control of end products in smart factories. This is faster and more efficient than manual checking. Detection of defects at micro and macro levels at different stages in the production line can result in substantial cost reduction and improve customer satisfaction.
Predictive Maintenance – A few manufacturing processes happen at critical temperatures and environmental conditions. The temperature sensors in Squirrel alert the staff if the temperature fluctuates against the set parameters. 
Packaging Standards – Different manufacturing companies follow different packaging standards. Human errors are more likely to happen which may cause customer dissatisfaction. Computer Vision can reduce such mistakes and maintain the set packaging standards.
Inventory Management – Availability of the raw materials for manufacturing and supply of finished goods based on the order are both crucial in manufacturing. The shortage in such scenarios may lead to huge losses. The computer vision system can keep a count of the stock and alert whenever the numbers go beneath the set threshold. 
 
Logistics
and
Supply Chain
Due to the increasing global demand and globalization of markets, supply chains and logistics systems are becoming more and more complex. This is resulting in an increased need for automation and digitalization of logistics processes and the interconnected flow of information. 
Track and trace the goods – The warehouses are huge and they deal with hundreds of products daily. Keeping the track of inventory of each product can be a tedious task. A trained computer vision system can take care of arranging and maintaining the count of goods on the shelves. The system can alert the staff about the shelves that need attention. 
Inspection and Quality Control – Delivering the products in good condition to the retail stores is crucial to meet the market demand. Just like manufacturing units, warehouses can adopt computer vision technology to monitor the quality of products.
Storage Optimization – It is a time-consuming process for a human to figure out what goods can fit on what shelf. Whereas a computer can provide you with instant information by comparing the goods volume and available space in the warehouse. This will not only speed up the process but increase productivity. 
Loading and Unloading Optimization – Based on the delivery points, the system can be designed to take decisions on FIFO (First In First Out) and FILO (First In Last Out) logic. This reduces the pressure and confusion at the loading and unloading points.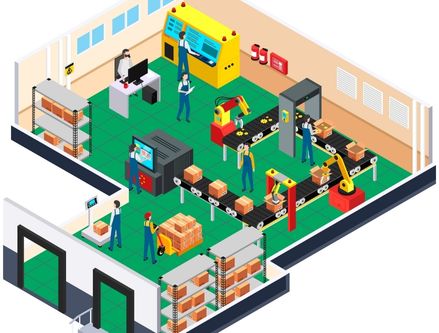 During Covid, many hospitals fell short of beds. Sometimes people want to get treated in the comfort of their home. For all such scenarios, a virtual healthcare setup with computer vision can be the best answer.
Medical practitioners can provide patients with the necessary medication and track their progress virtually. 
Remote monitoring of patients or the elderly in a non-intrusive manner can be achieved with computer vision technology.
A trained computer can alert regarding the areas like Fall Detection and provide Video-assisted analysis of standardized medical tests.
Many financial institutions are adopting facial recognition technology, a branch in Computer Vision to virtually verify the applicants. Banks, Investment companies, and Insurance companies are automating the KYC process to save time and cost. Know Your Customer (KYC) refers to the verification of the identity of the customers before doing business with them. 
KYC involves document verification as well as an in-person meeting. With enhanced computer vision technology and AI, the FIS industry has moved to Video KYC  
Its embedded capabilities can offer many enhancements, such as geo-tagging, liveness detection, image recognition, fuzzy matching, computer vision, optical character recognition, neural networks, and scalable infrastructure- to deliver better accuracy at a fraction of the cost.